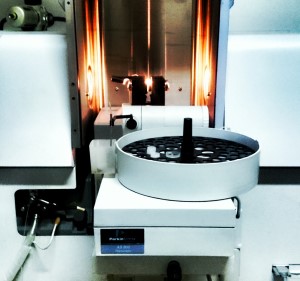 EPA's 2013 Vessel General Permit (VGP)
SpectrumLabs provides analysis for every pollutant parameter for each of the discharges that the permit requires.
Bilgewater – Graywater – Ballast Water
analysis, on time, for you to be able to meet the VGP reporting requirements to satisfy monitoring controls.
Laboratory's reported results meet all the requirements of the approved analytical methods of the 2013 VGP and provide a complete service which include:
equipment used for vessel sampling, such as sterilized prepared sampling bottles with Sodium Thiosulfate as a preservative, pre-labeled with specific information, etc.
steps for sampling collection
procedures for sample packing and shipping materials
courier services to pick up and shipment of samples from ports worldwide to the lab within 48hrs and all necessary paperwork